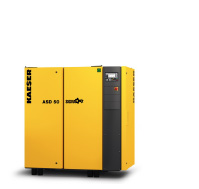 ASD Standard
For long-term savings and uncompromising efficiency, the ASD series is the perfect choice for industrial environments. The compressor air end is equipped with flow-optimised SIGMA PROFILE rotors allowing free air delivery to be accurately matched to actual compressed air demand. This design feature effectively minimises costly idling periods and turns over power cost savings.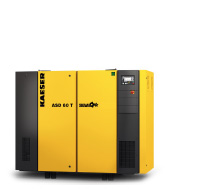 ASD T Integrated Refrigeration Dryer
Protect your investment from moisture with an integrated refrigeration dryer. Designed to be environmentally compatible and cost effective, the new ASD T units generate (approximately) 36% less refrigerant than conventional dryers.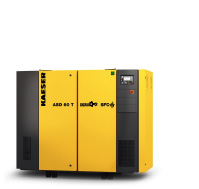 ASD SFC Variable Speed Drive
Protected from heat, the SFC variable speed drive is housed in its own control cabinet with a separate cooling fan to ensure maximum performance and increased service life.