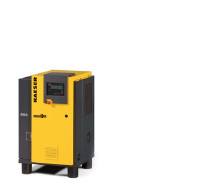 SX Standard
For smaller volumes of compressed air, the SX series is designed to perform at maximum
efficiency with minimal space required.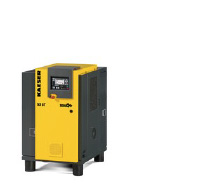 SX T Integrated refrigeration dryer
Delivering more compressed air with less power consumption, the SX series are also available with an integrated refrigeration dryer. Commonly known as "T" models.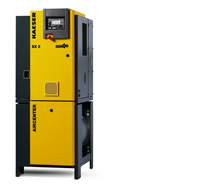 SX Aircenter Integrated Air Receiver and Refrigerated Dryer
The SX series' intelligent modular design offers incredible flexibility. The "AIRCENTER" includes an integrated air receiver for applications that require a compact and efficient compressed air package.