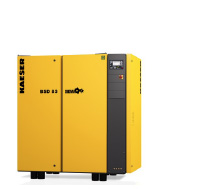 BSD Standard
The BSD series raises the bar with the use of its Super Premium Efficiency IE4 motors, boosting energy efficiency to a new standard. Built to deliver more compressed air, the BSD series combines user and maintenance friendly design as well as being environmentally compatible.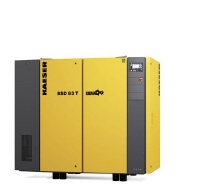 BSD T Integrated Refrigeration Dryer
Protect your investment from moisture with an integrated refrigeration dryer. Designed to be environmentally compatible and cost effective, the new BSD T units generate (approximately) 50% less refrigerant than conventional dryers.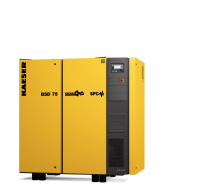 BSD SFC Variable Speed Drive
Protected from heat, the SFC variable speed drive is housed in its own control cabinet to ensure maximum performance and increased service life. The use of variable speed control can provide definite advantages for specific applications, saving on lengthy running costs and maximises service life.