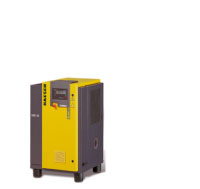 SM Standard
SM series rotary screw compressors meet all compressed air requirements, regardless of its size. Designed to deliver more air with less power cost, the SM series combines ease of use and maintenance with exceptional versatility.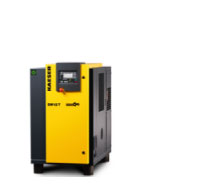 SM T Integrated Refridgeration Dryer
Built to exceed boundaries of low energy consumption, the SM series' premium IE3 motors significantly increase their performance as well as retaining optimum energy efficiency. SM series are available with an equipped integrated refrigeration dryer to reduce unavoidable moisture.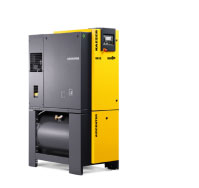 SM Aircenter Integrated Air Receiver and Refridgerated Dryer
The SM series' intelligent modular design offers incredible flexibility. The "AIRCENTER" includes an integrated air receiver for applications that require a compact and efficient compressed air package.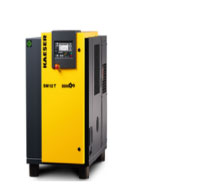 Variable Speed Drive
The use of variable speed control can provide definite advantages for specific applications. The frequency converter is integrated into the compressor system's control cabinet for proven power savings. Also, available in T and aircenter models.