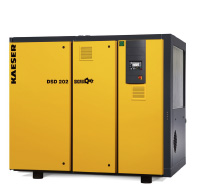 DSD STANDARD
The DSD series 1:1 drive design eliminates the transmission losses associated with gear or V-belt systems, as the motor directly drives the compressor's air end. The DSD series are the perfect solution for high efficiency compressed air systems in industrial settings.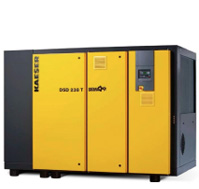 DSD T Integrated Refrigeration Dryer
With efficient cooling, the required compressed air quality is reliably maintained at all times. The integrated refrigeration dryer in DSD T units provides high-efficiency performance due to its
energy-saving control.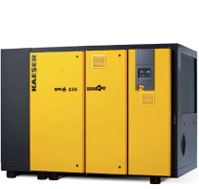 DSD SFC Variable Speed Drive
The use of variable speed control can provide definite advantages for specific applications, saving on lengthy running costs and maximises service life. The DSD SFC models are built to provide maximum efficiency and designed to avoid extreme high-speed operation.