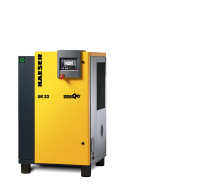 SK Standard
The perfect application for workshops and industrial environments, the SK series goes far beyond key expectations through air end optimisation and minimising internal pressure losses.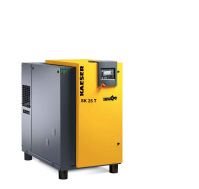 SK T Integrated Refrigeration Dryer
With long-term savings, the SK series are available with an equipped integrated high efficiency refrigeration dryer to protect your investment from damaging moisture.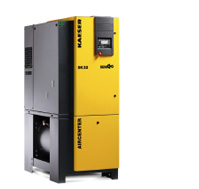 SK Aircenter Integrated Air Receiver and Refrigeration Dryer
Excellent component accessibility for convenient inspection and maintenance schedules. The SK "AIRCENTER" includes an integrated 350L air receiver for applications that require a compact and efficient compressed air package.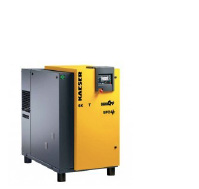 SK SFC Variable Speed Drive
The use of variable speed control can provide definite advantages for specific applications. The frequency converter is integrated into the compressor system's control cabinet for proven power savings. Also, available in T and aircenter.